Results
An Exxon convenience store and gas station lost its alcoholic beverage license after allowing second underage sale in two years. We sued the city in federal court, alleging various theories including First Amendment retaliation and equal protection violations. The case settled with a six-figure payment to our client and the return of its alcohol license.
A tobacco and adult-novelty store was ordered to stop selling sexual devices in violation of Georgia's obscenity statute: O.C.G.A. § 16-12-80. We sued the county in federal court, which declared the state statute unconstitutional in its entirety. Our client obtained a six-figure settlement. Georgia is now one of only two states (Oregon being the other) without a valid obscenity statute.
A group of adult nightclubs was ordered to stop selling alcoholic beverages (or offering adult entertainment) after the county adopted ordinances to prohibit the combination of alcohol consumption and nude dancing. We sued the county in federal court and won an appeal declaring the county's ordinance unconstitutional for violating the First Amendment. On the strength of this case we represented a group of DeKalb County strip clubs facing the same type of ordinance and reached settlement allowing those clubs to operate with alcohol and nudity.
A national restaurant chain was overrun with legal bills and poor results from its Atlanta-based, large law firm. The restaurant hired us. Ever since we have delivered flat-fee services and excellent results, handling all manner of business disputes (e.g., garnishments, leases, alcohol-code violations) and securing all alcoholic beverage licenses for the rapidly growing chain.
A bounty hunter was prosecuted by the State of Georgia for kicking down a door to apprehend a bail jumper. We represented the bounty hunter against charges of trespass and operating without the proper professional bondsman license. We moved to dismiss the accusation and the Georgia Supreme Court agreed with us, holding that the county's failure to maintain a system for the registration of individual agents precluded a successful prosecution of our client for violating § 17-6-58(a). It also held that our client could not be held vicariously liable for the bondsman's alleged failure to register our client in violation of O.C.G.A. § 17-6-56(c), adding that the State's application of the statute violated a constitutional right against criminal enforcement of vague laws.
The City of Atlanta revoked an adult nightclub's alcohol license for, among other reasons, failing to supervise the premises. (Violent crimes had occurred on and near the premises.) We sued the City of Atlanta and got the club's alcohol license back and saved the $2 million business. But this is not the only time that we saved an Atlanta nightclub's alcoholic beverage license. Three premier adult nightclubs were targeted for license revocation by the City of Atlanta in the 2000s — we sued and saved each club's license and thus millions of dollars.
The City of Atlanta arrested a group of restaurant and nightclub managers for serving alcohol in businesses that did not possess alcoholic beverage licenses. We defended the managers. The Georgia Court of Appeals agreed with us and overturned the convictions, noting there was no evidence the managers themselves were selling alcohol. It also observed that "vicarious criminal liability violates due process" and so the managers cannot be liable for the bartenders' actions.
An Atlanta adult nightclub was burned down by arson. We sued the arsonist and obtained a $6 million jury verdict, even though the loss was valued at $1 million. Our client continues to collect on this judgment to this day.
An Atlanta-area restaurant caught fire, suffering major damage from both smoke and water. The insurance company denied coverage based on a failure to renew the policy. We sued the insurance company for bad-faith denial and obtained a six-figure settlement.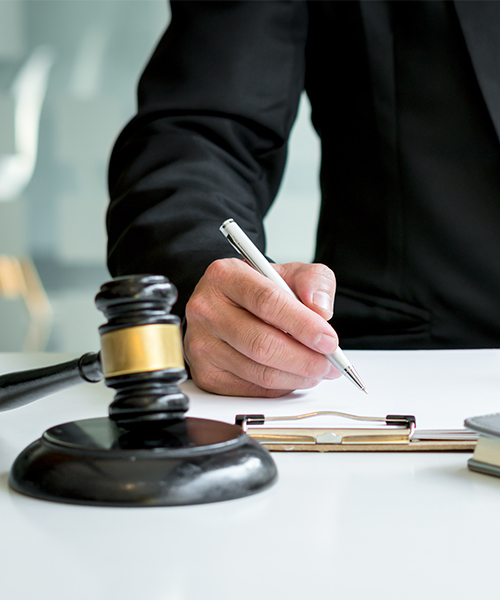 Contact Us
Call Us for a Consultation (404) 659-2880